A Window on Silver Dwelling
STORY AND ILLUSTRATIONS
BY WARRON PRENTICE



| | |
| --- | --- |
| INTRODUCTION | PREFACE |
| This is the first part of the chronicles of Silver Dwelling. It touches upon the vast web of structures that comprise the world of the Silver Tree and its outer lying lands. Herein, this book follows the exploits and adventures of a group of young people, who are inexorably drawn through into a world so greatly different from our own. A mysterious world full of light and shadows, where chance and circumstance are the rule and logic and rationality the exception. Lillian, James and the others, under the stewardship of the Lady Greystar, are forced to join the game of the Great Hall, whereupon they undertake a task that leads them through many rooms and lands in search of their goal. This story is about discovery, finding out what lies beyond the door or the many doors, lands, corridors and realms which are found within. To open this book is to open the first door, for it provides a glimpse or 'Window on Silver Dwelling'. | Once, whilst out exploring with a dear friend Rose, we chanced upon the derelict shell of an old country manor. This magnificent skeleton of a building with its moat, gaunt masonry and high wooden tower was ripe for exploration. inside we found a maze of rooms and passages. Thus Ailsworth Manor was born. Many years later I returned via a dream, during which a group of young people came across an old house, a light of many colours (which I took to be a window), and a doorway through into another world. In the dream one of the children disappeared and the others decided to go in search of their friend. Now I had the beginnings of a story. A world of great mystery unfurled, growing by the day as further ideas came. Soon I was heavy withy the burden of a huge monstrous world that had gathered itself from nowhere and come knocking at my door. Here then, is the first part of a long adventure, and the many other parts which are looming in the distance are ever increasing, hidden as they are behind another door waiting patiently to be opened. Who amongst you would dare to open such a door? |

| | | |
| --- | --- | --- |
| | ILLUSTRATIONS | |
| | | | |
| --- | --- | --- | --- |
| | | | |
| The Bridge of Fire | Eldirian | The Jester | The Lady Hope |
| | | | |
| Scanderbridge | Shadow Trees | Uhriel | Vilgilliad |
A Window on Silver Dwelling
Chapter 1 A Shadow before the Sun


A strange silence unfurled itself seductively over the valley. In one single wave it swept in from the north and like the approach of night stole away the song of the birds.
'Be silent!' It seemed to whisper, as it settled like the early morning mist over the water meadows of Wilkes land. All was listless, transfixed by a shroud of suspicion.
A dazzling blue flash appeared from no where. It pierced the silence in momentary distraction. A single blue bird dared to break the tension, cast before the shadow of an eclipse. The sun winked slowly. The vale of darkness lifted as a wall of light crossed the valley. The day was restored.
Many voices broke the silence and the birds once again struck up their chatter. It seemed as if half of the town of Ailsworth had come out to witness the transient eclipse of the sun.
"That was weird," said Richard.
"Did you see that bird!" shouted Alister, "It was a kingfisher I think."
"No it wasn't!" Stated Lillian sharply. "There was no sign of any orange colouring at all."
She was invariably right, for she was more intelligent that the others. She was taller for a start which always gave rise to a more authoritative position, and even though she had a pale complexion, she somehow shone out as being the natural leader.
She had long black hair and round glasses and by looks alone would have ranked high in intelligence, for she had the appearance of a chief librarian. The sharp retort against Alister's statement about the kingfisher did not go down very well at all.
"Well it looked like a kingfisher to me," he said adamantly.
Alister was a more robust character given to adventure and risk taking. The others, although they respected Lillian for her intelligence, had a marked preference to follow Alister for he was mad and good fun to be with.
"I thought it was quite frightening," said Sarah.
"Don't be daft!" Said Richard, to his fair haired sister. They were all getting very ratty since it was drawing toward the end of the summer holidays.
"Do we have to argue?" Said Sarah, who wasn't as forthright as Lillian, but could still pack a good punch, especially where her brother was concerned.
The fifth member of the group was James. He said nothing, but stood as ever, silent and thinking. He was smaller than the others and had about him an air of mystery.
"Well I didn't think much to the eclipse," said Richard. "What shall we do now?"
"We've got to go," replied Sarah to her brother. She tugged at his arm.
"Get off!" He said, but reluctantly he followed. "See you lot later," he added, after Sarah had said goodbye to Lillian, Alister and James.
"What did you think to the eclipse Lillian?" inquired James, who suddenly perked up.
"It was alright I suppose," she replied, "I had this strange feeling that something wasn't right, especially about that bird."
"Do you mean my kingfisher?" Alister remarked, as he walked off toward the river. Lillian glared at him, but he turned his back on her.
"I had that feeling too!" Said James, pleased that he wasn't the odd one out as he had been on so many occasions. "As for the bird it had something to do with it, of that I am sure!"
"Well it certainly wasn't a kingfisher," said Lillian. "I wonder where he's going?" she said, referring to Alister. A while later they followed.

Time passed, the stillness had long since gone for a slight wind tussled with the auburn hair's on Alister's head.
"Cor! Did you see that?" he exclaimed.
"What was it?" questioned James.
"Shut up you two or he'll see us," commanded Lillian, as the three of them nestled behind an ornamental bush in the park.
"Why are we hiding behind this bush anyway?" questioned Alister.
"We're spying on Smelly Rawlins," replied James.
"I do wish you'd be quiet. What's happened to the others?" Lillian was becoming quite impatient.
"Crikey there it is again!" Exclaimed Alister.
"What!" asked James again.
"The kingfisher of course."
A small dazzling blue bird shot past and landed amidst a group of sparrows and starlings.
"I told you it's not a kingfisher," said Lillian crossly.
"What is it then?" questioned Alister.
"I- I'm not sure, I've never seen the likes of one before," replied Lillian.
"It's a special bird, a royal bluebird," said James strangely.
"What are you talking about? There's no so thing!" Said Lillian.
"There must be." said Alister. "There it is!"
"Hey you guys!" There came a voice from behind, it was Richard and Sarah.
"Shshsh!" Lillian silenced their hasty approach.
"What are you doing?" Whispered Sarah, creeping up to the others behind the bush.
"Where have you been?" Asked Lillian.
"Oh, we had to help mum with the crusty old shopping," said Richard.
"We've seen that bird again," said James.
"What the kingfisher?" inquired Richard.
"There you are," said Alister, "he agrees with me."
"It's a Royal Bluebird," replied James.
There was no challenge this time from Lillian. She was more preoccupied with what was going on through the bush, besides she didn't know what the bird was, even if it wasn't a kingfisher.
"Are you sure it's not a kingfisher?" questioned Alister.
"Shush!" Hushed Lillian. "He's getting something out of his bag."
"Who?" asked Sarah.
"Smelly Rawlins," said Alister.
Smelly Rawlins as they called him, was an elderly vagrant who frequented the streets and park of their home town of Ailsworth. He was quite an amiable chap really and had been around for some time. He had a house up on Walpole Street, that was just as dilapidated as he was. It was only during the bad days of winter that he was ever to be found there. As their nickname for him suggested he was somewhat dirty and his clothes smelt decidedly stale and fusty.
"Ugh!" Said Alister, "Take a look at those sandwiches."
They peered gingerly through the bush to see the tramp poised on the edge of a park bench. He stuffed a revolting looking sandwich into his mouth. Clustered about his feet was a small flock of birds, chiefly sparrows and starlings, though there were several chaffinches and a robin that scouted the periphery. The tramp pulled a piece off the sandwich he was eating and threw it to the birds. There was an immediate squabble during which several of the brave sparrows took on the starlings, but in the end it was the robin that came out the victor.
Smelly Rawlins continued to stuff the sandwiches into his mouth. His chin was covered in whiskers and dirt. his hands were red with cold though for the most part they were covered with what looked like a pair of moth eaten mittens, though they could have been holey gloves with the fingers worn out since there were several long stringy bits hanging off the end. One of these was taken in with the sandwich and lodged itself in the tramp's teeth. He yanked it out and re-stuffed his mouth.
"Yuk!" Said Richard.
"Why don't you shut up!" Said Lillian.
"Look!" Exclaimed James.
As they watched the bluebird appeared. It flew down and settled on the tramp's lap pecking at the crumbs that had fallen from the worn out paper bag.
"Hello littl'un! You're a bright one then," said the tramp.
The bird looked up for a second, then down again at the crumbs which it devoured furiously. It was far from timid, but then again, it did seem very hungry. It looked up again, and this time it began to sing. For one brief moment the other birds became silent, as if, like the tramp, they were transfixed by the song. It seemed as though the bird had something to say, some urgent message to relay. Fast and furious came the notes of its song.
"Eldirian!" The tramp found himself saying. He broke off a piece of bread and gave it to the bird.
"What did he say?" Questioned Alister.
"Stop pushing!" Came Lillian's cross reply.
"I didn't hear what he said!" Insisted Alister, moving closer to the others. By way of an accident or mischievous purpose, they suddenly found themselves in a heap on the floor, totally exposed and accordingly embarrassed. Smelly Rawlins shot up off of the seat. The bluebird amidst the other birds, took to the air.
"Gawd stone the crows!" Said the tramp, at the sudden appearance of five children.
"We're so sorry!" Lillian found herself apologising. "We didn't mean to disturb you."
"Never mind eh!" Replied Smelly Rawlins. He was a little shocked, but his kindly nature soon forgave them. "What are you lot up to then?" He said.
Swiftly, James replied,
"We were fascinated by that bluebird."
"Oh yeah that's a real beauty that one, it seems to have gorn now."
"Do you know what it was?" Asked Lillian.
"It was a royal bluebird was that, ain't seen one of them for a long time," came the reply.
"I told you it was a Royal Bluebird," said James.
The others seemed quite astounded at his sudden knowledge.
"How did you know what it was?" Questioned Richard.
"I don't know it just came to me this morning, when we saw it before the eclipse." Said James.
The others found this all quite unbelievable.
"Excuse me sir!" Said James. "Have you ever seen a Royal Bluebird before?"
"Oh yeah, but a long time since, but never again mind, not never again. Not since I went to that 'ouse all them years ago. Not till now that is," said the vagrant, with a touch of mystery about his voice, just enough to render the listeners curious.
"And!--- Would you mind if we asked you what house you refer to?" Questioned Lillian, as if she was some great detective.
"The 'ouse, oh I shouldn't fink it's there any more, ain't been up that way for a long time."
"Yes! But where is it?" Asked Richard, who's curiosity had got the better of him.
"That err! Whatya call it? err manor place, Ailswurf manor, that's it Ailswurf manor. I remember now there's somefink funny about that place; somefink not quite right."
"What do you mean?" Said Lillian.
"There's ghosts and that up there, funny fings that ain't quite right, know what I mean? I ain't going up there any more, no way! Not even for that little bird, not me!" Said the tramp. There was much fear in his voice.
"What's the bird got to do with it?" Asked James, who seemed most concerned about the whole affair.
"That's where it comes from, up there in the old park, but I ain't going I tell ya. I'm stayin 'ere wiv me sanwichis."
"What's he on about?" Whispered Alister to Richard.
"Search me!" Came the reply.
"Where is this old park then?" Asked Lillian.
"Up there! Beyond the river and the woods, but I ain't going, I'm off," said Smelly Rawlins, quite upset about the mere thought of the park and the mysterious manor.
"He's spaced out," said Alister.
"He's made it all up any fool can see that," said Richard.
"Oh he's alright," said Sarah, who up until now had remained silent.
"Well brains! What do you think?" Said Alister to Lillian.
"I don't know. I could all be lies I suppose," she replied.
"No it's not! What about the bluebird?" Said James.
"Yes we can't deny the existence of the bluebird, but the house is another thing altogether," said Lillian.
"It must be there," said James.
"Who says we find out?" Said Lillian, with much excitement.
"I'm not going to look for some creepy old house," said Sarah.
"Oh come on, don't be such a wimp Sarah, don't let the side down," said Lillian.
"I'm all for it," said Alister, "It should be good fun."
"It probably doesn't even exist," said Richard.
"Well let's find out shall we!" Lillian put her arm around her friend.
A wave of excitement seemed to have taken them by surprise. A moment ago they were merely spying on an old tramp, now they thought they had stumbled onto something mysterious. Lillian led the way down toward the river. Alister and Richard rushed after her. Sarah after much reluctance followed suit. James for one brief moment stood silent, searching skyward for the bluebird. Then at last he saw it and heard its song, 'Eldirian' it seemed to sing. James was sure the bird wanted the children to follow it. Like an electric dart it shot off toward the river, and James, running faster than he had done before, followed on.



Chapter 2 Out of the Window


They knew exactly where best to cross the river. A little further down by the old abbey ruins the river struck a wide bend, thereafter it tumbled over a series of shallow falls, there were plenty of stepping stones that spanned the shallow waters.
"Where do we go now?" Asked Richard.
"Up over the heath," said Alister. "Beyond lies the old beech wood, which takes you up to Hail lane. The house must lie beyond the road on the oldest side of the chase."
"Yes that must be it," added Lillian, who for once seemed to agree with the boys.
"Come on then!" She said, as she leapt off through the birch trees.
For a while they skirted an old peat bog, that nestled in the crook between the rocky slopes to the north and the more gentle rise to the south. It was to the south that they effected their exit from the hollow. Once beyond they rose to meet the beech wood. Great trees spread like a net above them all but obscuring the daylight. Mighty and ancient they seemed to the travellers who so carelessly brushed passed their silver green trunks. There was nothing growing beneath the canopy; underfoot was dry and dusty, lacerated leaves from last season lingered in foaming blankets. They rushed on, driven by a sudden urgency. Then there was a cry from behind.
"Argh my foot!" Whined Sarah.
She had tripped over one of the concealed roots of the beeches.
"Stop!" Commanded Lillian, coming to a halt in order to assist her fallen friend.
The boys came to a rest. James, bringing up the rear, came bounding past, he didn't stop.
"The bluebird!" he shrieked, pointing as he ran at the blue dart that preceded him, streaking through the boughs of the majestic palisade of trees.
"Come on!" His voice petered out into the distance.
"Let's go!" Shouted Alister, rushing off after him with Richard close on his heels.
"Wait!" Screamed Lillian, but the boys couldn't hear.
"Get up Sarah, we must follow them or we'll get left behind."
The beech wood seemed to go on forever, but eventually they came to a halt at the rim of a deep dyke that was full of mouldy leaves creating a damp skin of leathery putrescence, which sat over the mud like the crust on a cold rice pudding.
"Halt!" Ordered Alister, "gungey ditch."
"Don't think we can jump it," added Richard.
"Look! a bridge," shouted James, pointing to an old mattress that lay across the soft carpet a little further down the ditch. The three of them rushed off toward the mattress as the girls at last caught them up. Once on the other side, the woods became denser and clustered with young ash trees that grew like a thicket along the road's edge. They had at last come to Hail lane. A single car roared passed. They crossed the road and nervously surveyed the opposite side.
"Oh no!" Said Richard in dismay.
Before them lay a high wall, which snaked relentlessly along the whole distance of the road.
"That's it," said Lillian. "The park wall, but we'll never get over that."
"There's got to be a way in," said James.
Several young ash trees grew in clusters along the base of the wall in a ditch. Alister attempted to climb them, but it wasn't long before the feeble stems gave way.
"The bluebird!" Said James, "Look!"
A little way along the wall to the south the dazzling bluebird had settled. A small window was set in the crusty red brickwork. They clambered over to it.
"Blast!" Said Alister, as they realised that the window was barred by iron.
Through the grid they could see a mass of rambling rhododendrons amidst tall chestnut trees.
"How will we get in?" Asked Sarah.
James began to tug at the iron grid, which so stubbornly denied them entrance. A pile of red dust fell upon his shoes as the grid shifted toward him.
"Hey it moved," he said.
"Come on! Pull!" Commanded Alister.
They all tugged at the grid. For a while it rested, though its framework was well worn and rusty. It stood firm as it had done for many years, then as they pitted strength and determination against it, it sighed a grinding sigh of relief and finally yielded. They fell in a heap at the bottom of the ditch.
"We've done it!" Shouted Lillian.
"Let's go!" Shouted Alister, clambering up to be first through the window.
In through the window they clambered and found themselves in the mysterious park.
For some while they wandered eastward toward what they hoped would be the manor.
"Are we quite sure about this?" Said Sarah. "Remember what Smelly Rawlins said about the ghosts, if it's going to be haunted then I'm not going in."
"We don't have to go in Sarah, we'll just have a look, then we'll come back," said Richard.
"I'm going in," said Alister fearlessly.
"So am I," added Lillian.
"If the bluebird goes then so shall I," said James. "Look! There it is."
The small brilliant blue bird shot before them as they hastened toward columns of tall conifers. On the other side they bounded through knotted fields of grass and came across an old well.
"Look at this old well," said Richard.
"And here is a rose bush," added Sarah, "This must be part of the old garden."
"That means we must be near the building," said Lillian.
"Come on!" James bounded forth once again.
They picked up speed and rushed headlong around another row of tall conifers.
"Crikey!" Shouted Alister, as they all came to a sudden halt.
There, towering in front of them, as stark as a pile of old bones, was the gaunt shadow of a building, Ailsworth Manor.
Its grey green limestone walls had remained stalwart over many years. A barrier of young trees had grown up in front of the house, as if the manor had come thundering up through the wood only to have been thwarted by the trees. here it had stood for centuries. It was difficult to fathom when last it had been occupied, for it looked so neglected. nettles and tall thistles leant against its stonework. Brambles seethed about its base clustering in broad bushes beneath the windows. Fungus sent searching fingers through its woodwork and sprang from the old sills like warts and twisted ears. Wild clematis tugged at the guttering, spiralling along beneath the eaves it hung wispy in beard-like tendrils from the roof, yet it was the ivy that had laid greatest claim to the sleeping giant edifice. It hugged the stonework in a smothering grip it worked its way up and over the roof to the tops of the chimneys. From where the children stood the manor veered off to the west, skirting round huge bay windows toward the main doors, which sat beneath tall pillars of stone that held an ornate canopy of skilful masonry above. The doors were completely barred, so was every window as far as they could see, even the upper floor windows had their shutters securely positioned. In silent remorse, as dead as the stale air that surrounded its sinister form stood Ailsworth Manor. It had nothing to say, nothing to comfort the onlookers as they stood aghast at its sepulchral glory. Yet, as they witnessed this grey shadow languishing in silent sorrow, they felt and eerie presence. They heard nothing yet it was as if they could; as if a thousand stifled voices were crying out from within its ominous walls.
"I don't like this place!" Said Sarah fearfully.
"It certainly looks like the sort of place in which you might find ghosts," agreed Richard.
"Who knows what lies behind this grim facade," said Alister in a creepy voice.
"Shut up!" Insisted Sarah, as her face screwed up at the onset of fear.
"I wonder what is so special about this place?" Mused Lillian.
"Here is a grave place," said James, as if it were someone else speaking, someone who knew well of these tired crumbling walls.
"Here is the grey window where the voices stay silent," he went on.
"Knock it off James you'll give us all the creeps," said Richard.
"Hey look at this pond," said Alister, kneeling on some dried grass by the edge of a lurid green pool. "Come on let's take a look around."
Lillian sauntered off.
"I'd rather go," said Sarah.
"Where's that bird gone?" Asked Lillian from a distance.
"There it is!" Shouted James, "The king's messenger."
The small electric blue bird flitted along the clematis then soared off around the corner to the north. Lillian raced off ahead of the others. She leapt over endless fingers of brambles that sprang out to grasp at her legs, thrashed down nettle clusters and stumbled on knotted grass. The bird settled on a gargoyle on the parapet over a large bay window, it was the only one that hadn't been boarded up. She moved closer to get a better view. A waving tendril of bramble clutched her leg. She struggled furiously to free herself, and in doing so she toppled over and fell upon rotten boards of wood that yielded under her weight. She screamed as the earth swallowed her up. The others by now had rounded the bend. They couldn't see her.
"Lillian!" Shouted Sarah, having heard her friend's cry.
There was no reply. Lillian had fallen down a deep hole, her weight had broken through the wooden covering. Luckily for her it wasn't another well. She lifted her head. She felt dazed and bruised and her leg was cut and scathed by the brambles. She had fallen onto a mat of rotten vegetation that had broken her fall. A swirl of dust lifted into the rays of light that now penetrated the depth of the hole. She choked in the suffocating dust. Something crawled across her left hand, she screamed and leapt up. A tangle of ivy tendrils tickled the back of her neck inciting fear and causing her to twist round and trip yet again. This time she banged her head on something hard, it was wood, hard wood, probably oak. She could see little in the gloom of the dark corner in which she now found herself.
Hey!" Are you alright Lill?" Inquired Alister anxiously from above. She did not answer, instead she searched with her fingers as they slid across the grainy wood. It stretched to either side, she tugged at the dead ivy strands, then to her amazement she found what she was looking for, a large round handle. It was a door, she couldn't see what it looked like but she knew it was there alright.
"She must be down there!" Came Sarah's voice.
"Lill are you there? Say something please!"
"Hey, get me out of here, it's damp and smelly and there are creepy crawlies all over." Lillian replied at last.
After much ado the bots managed to spot some steps that appeared to lead down into the hole. Lillian, looking somewhat dishevelled, came rising up one side of the steps, making a tricky ascent past the overgrown blackberry bushes. The others were relieved to see her.
"That was not a pleasant experience," she said, wrinkling her nose in disgust.
"We've lost the bluebird!" Said James.
"It was sitting up there," replied Lillian, pointing up at the large window.
"Wow!" Said Alister, "Now that's creepy."
The window was all but stifled by the ivy. Most of its glass frames were masked out, leaving only the two central ones visible. The glass was filthy, stained with green alga and soiled with bird droppings. There was no sign of the bluebird. Then, as they strained to peer through the glass, its tiny head appeared from out of a small hole above the window frame.
"Look! There it is!" Said Richard.
"What on earth does it want to go in there for?" Asked Sarah.
"That's what I'd like to know," said Lillian.
The bird disappeared again. A thin web-like curtain wavered on the other side of the dirty window, slowly it drifted to one side.
"What's that!" Shouted Alister.
Sarah let out a scream. In one mad furious commotion the five of them shot off, yelling as they went, filled with fear, sure that they had seen something frightening yet unsure of just what. They rushed round the corner of the building. Alister and Richard pushed passed the others knocking James to the ground,
"Ow!" He let out a yell as he knelt on something hard.
Lillian turned and helped him up. It was then that she noticed a large grey metal object on the floor. She swiftly picked it up and ran off with the others. They ran and ran until fear was left behind and they were at a safe distance from the manor. Eventually they reached a point when they were no longer sure of what they were running away from. They took a rest, panting, Alister spoke.
"What was it?"
"I don't know!" Replied Richard.
"It must have been a ghost," suggested Sarah.
"It was just the curtain moving," said Lillian.
"But what made it move?" Asked Sarah.
Lillian shrugged.
"I don't know? Perhaps it was the bird."
"It was an old lady," said James, in a disturbed, but totally convincing voice. "She was calling us, didn't you hear her?" He added.
The others were astounded. Alister thumped James on the back and let out a roaring laugh, the others followed suit. All that was except James. They reached the window in the wall and scrambled through.
"What's that?" Queried Alister, noticing the metal object Lillian was holding.
"I found it, James fell on it back there, it's a key," she replied.
"Crikey!" Said Alister, as they all gazed at the large black and rusted key that Lillian held out.
"And I'll tell you something else," she said, "I bet I know where to find the door that it fits."
"Where?" Asked Richard.
"It's down that hole, I discovered a door when I fell," she said.
Alister's eyes gleamed.
"I wonder what's behind the door?"
"I'm going back!" Said James.
"What now!" Gasped Richard, "You can't!"
"Perhaps not now, but I'm definitely coming back tomorrow," replied James, with an unusual force in his voice.
"Well how about it gang?" Said Lillian, "I'm all for it."
"Why not?" came Alister's excited reply.



Chapter 3 Beyond the Door


It wasn't until late afternoon the following day that they all managed to come together. Lillian led the way up through the woods and on through the window in the wall.
"I wonder if the bluebird will still be at the manor?" Said James.
"If it is, your cat will soon frighten it off," said Richard.
James had brought his cat Tinker along, it was a very alert tabby cat of slender build with a long stick-like tail. She had a sharp temperament and loathed being picked up by anyone save James, who she followed every where. She would think nothing of taking a long walk with her master, and had even been known to run alongside his bicycle. The others knew the cat well.
They turned the last corner to stand in front of the manor for the second time. It seemed far less horrific than it had done before. The sun was well round to the west, and as they approached the hole beneath the side window, its warm rays lightened the grey stone of the manor walls. Tentatively, they gazed up at the forbidding panes of glass. There was nothing, no sign of any movement, not even the thin wisps of veil that they had seen the day before. There was no sign of the bird either.
"Let's go then," said Alister, pushing his way past the persistent brambles that strangled the descending steps.
The others gingerly picked their way through the grasping tendrils. When they had all descended the steps, they pushed beneath the overhanging ivy and came at last to the end wall.
"Behold the door!" Said Lillian dramatically.
"I can't see anything," said Richard.
Alister wrenched a great bundle of withered ivy away from the wall and there it was, the door. They could see more clearly now. A small arched wooden door sat neatly beneath an overhanging hood. A lattice of dusty cobwebs was woven about its edges, dead leaves were cluttered up against its base. A large round handle hung to the left. Lillian reached for the key, which she pulled from her pocket.
"Here goes!" She said.
She pushed the heavy black key into the keyhole and twisted it in a clockwise fashion. There was a faint click, then she gave the door a shove; it didn't budge. She turned the key anticlockwise and tried again, still nothing happened.
"Blast!" She said, "It doesn't work."
"It must!" Urged James.
Lillian tried again turning the key once more clockwise. She pushed, then the others pushed from behind her. Still nothing happened.
"Here! Out of the way!" said Alister.
He ushered the others back to the base of the steps. Then like a mad bull he charged forward. Thud, he kicked the door and instantaneously disappeared as the door gave way and he fell inside. The others came forward and walked in through the doorway. There was Alister collapsed on the floor. It was quite dark inside yet after a while they could see more clearly.
The room was large with a high ceiling, there was a heavy wooden table at its centre. Three other doors were set in the far wall. A massive old wooden dresser was slumped against the north wall (it sagged on one side) having sunk slightly into the rotten floorboards. There were several stone sinks and a wooden work tables around the outside of the room. Pots and pans and rusting trays hung above their heads on the walls. Wires and iron poles jutted out from the rafters above. A small set of servants bells hung above one of the far doors.
"This must have been the kitchen," said Sarah.
"That's amazing!" Said Richard, sarcastically, "I'd never have guessed."
Alister got up off the floor. They searched around the room. James was drawn to the old dresser.
"Careful!" Warned Lillian, "Those floor boards are rotten over there."
James was undeterred, he carefully crossed over to the subsided dresser. The lower cupboard doors opened with ease, inside there were a few small rusty pans and a couple of old earthenware pots. he reached up and opened another small door that was set between two shelves. Inside this one there was a leather bag, he lifted it out.
"Look!" He said, calling to the others, as he pulled out a long silver chain on the end of which there hung a small silver key.
"Wow! Treasure!" gasped Alister.
The others were amazed. They examined the chain and key carefully then scoured the rest of the dresser. James noticed a lever at the back of the small pigeon hole. He reached in and pulled it. There was a terrible screech as the dresser slid down the wall, followed by a crash as it slipped further into the hole in the floor. A heavy glass ball rolled out of a secret panel at the back of the dresser and thundered onto the floor.
"Careful!" Said Richard, "The whole floor is rotten."
"A crystal ball!" Said Lillian, as she picked up the glass sphere. The others followed her over to the centre table.
"This place is weird," said Sarah.
Lillian examined the sphere.
"I wonder if you can tell fortunes with this."
"No! It is not an ordinary crystal ball, it's a window," said James, reverting to the same strange voice he had adopted the day before.
"What are you talking about?" Said Richard.
"Light! Set the ball in the light," said James, as if he knew just what to do.
He rushed over to the door and set it ajar as far as it would go. Then he tugged furiously at a shuttered window to the left of the door. It swung open, a ray of sunlight entered the room and struck the crystal ball. Immediately a radiant fan of coloured lights opened up about the ball like the tail of a peacock, shimmering and rotating about its centre. The onlookers were struck dumb. the lights turned blue and green, yellow, orange and red and finally purple before simmering down. The ball became The ball became clouded as if it were full of mist. As they watched, the bluebird appeared for a split second before they saw a beautiful woman who had the kindest face they had ever seen, though they could have sworn she had wings upon her back. Then the ball clouded over again and in a flash turned blacker than darkest night, as it appeared to absorb the light that fell upon it from the window.
"No!" Shouted James, rushing forward to grasp the glass sphere.
"Steady!" Said Alister, as he tried to restrain James's sudden outburst by grabbing his arm. James swung around and fell back onto the table jolting it and causing the ball to roll off and smash through the rotten floor. Plop, they heard, as it drowned in the murky depths beneath the kitchen floor.
"Did you hear that! There's water down there. If we're not careful we could go through this floor at any minute," said Richard.
James had calmed down, he clutched his forehead as if he couldn't recall the last few minutes. Then he noticed Tinker his cat who was climbing up the old dresser.
"Come down Tinker!" He yelled. The cat took no notice, instead it started to paw at something at the back of the secret compartment.
"What's that?" Said James, realising the cat had found something else. He carefully returned to the dresser and tugged at a piece of folded parchment. It came out from between the wall and the wooden dresser.
"What is it?" Questioned Sarah.
"Bring it over here!" Said Richard, "I don't trust those floor boards."
Returning to the table James delicately unfolded the paper. They could see hardly anything.
"It's nothing," said Richard.
"It's too dark in here," said Lillian.
"Let's go," added Sarah.
Suddenly the bluebird appeared fluttering furiously above their heads. It swooped up and over the rafters, eventually settling at the foot of one of the doors in the far wall. It began to peck at the door incessantly.
"It's showing us the door. It wants us to go that way," said James.
Tinker had noticed the bird and had stealthily crept up behind it. She was just about to pounce when the bird turned and made a plaintive chirp. To everyone's astonishment, including the cat's, Tinker's head jerked back with surprise and she sat down opposite the bird and meowed.
"I do believe they are talking to one another," said Lillian.
Out of nowhere they heard distant gunshots.
"What was that?" Snapped Sarah nervously.
Richard's eyes nearly popped out.
"It sounded like a gun to me."
"We'd better go!" Said Lillian.
"What about the door?" Asked James, "We must go that way, the bluebird is trying to tell us something."
They heard another gun shot.
"Look we'll have to come back again now that we know this place isn't quite so frightening," said Lillian.
"Speak for yourself," said Sarah as she moved toward the exit door.
Even Tinker had sensed the oncoming danger and had reached the top of the steps before the others. James reluctantly turned to bid farewell to the bluebird. It wasn't there, it had disappeared.
The door pulled tight behind them. Three gun shots rang out, they were getting closer by the minute.
"Come on we'd better leg it," said Alister.
They ran with great speed until once again they stood by the road side at the point of the window.
"We should have tried the other door," said James, "We must go back."
"Alright!" Replied Lillian, "I think we are all agreed on that, but we can't go now, it'll be dark within an hour it's too risky."
A great sadness came over them, this time it affected them all, not just James.
"It's the bluebird," he said, "She's carrying a message, we've got to find out what it is. We're her only hope, can't you see?"
The others were beginning to feel that there was perhaps more to the manor than they had originally thought. They did not mock James this time. They could sense something in his voice, just how he knew they couldn't say, yet there was definitely something strange about the whole affair. Even Sarah, who was least drawn to the manor, now felt the tension.
"What about the parchment?" Questioned Richard.
"Oh no! We've left it on the table!" Said Lillian, "We don't even know what's written on it."
"I think it's a map," said James, "I can't say for sure."
They believed him, they had no reason to doubt it, not anymore.
"And the key and the chain?" Added Lillian.
James produced them from his pocket. The key spun around glinting in the light.
"Who knows where this fits in?" He said.

The following morning when Alister went to fetch a newspaper, he saw James out with his cat Tinker. They were heading down toward the park. Alister had a strange feeling, as if something was about to begin. He watched James for a while unable to do anything but stare. He wanted to call out and ask where he was going, but he couldn't, even though he felt that he might not see him again. Somehow it was James who had to be the first, he knew that now, he had to warn the others at once. Rushing home he dropped the paper on the kitchen floor and whizzed off to Richard and Sarah's house. They were sitting aimlessly around in the back garden.
"Come on! You two," said Alister.
"There's something weird about this morning," said Sarah.
"It's that manor, it's got a fix on us," said Richard.
"You're right there, I've just seen James, he's on his way up there already, I'm sure of it."
"We'd better go before something happens," said Richard.
"What about Lillian?" Asked Sarah.
"If I know Lill she's probably already gone after him," said Alister.
The three of them left in haste. They rushed down to the park and there found Lillian pensively rooted to the old bridge that forded the brook.
"Lill!" Shouted Alister on the approach.
"He's gone!" She replied, in a dream-like voice, "He had to go, I couldn't stop him."
"Then we must follow!" Said Alister authoritatively.
Once again they rushed off with fervent zest, crossing the river blindly with scant disregard for wet feet. They trudged through the bog. On reaching the woods they whipped up a dust storm that snaked its way behind them, as they thundered beneath the beech trees on towards the outer barrier on the manor realm. Once passed the window they drew a long breath and rested that they might gather strength. At last they encountered the gaunt facade of the manor and ventured round to the door. There was no sign of James. The door was ajar, a faint light came from within the room.
"Look!" Said Lillian, "My key! How did he get it? And why does it now lay on the floor?"
"What about the light? It seems to be coming from beneath the floor," said Sarah.
"It must be the crystal ball that fell into the water below," said Alister.
Leaning over the edge of the hole, Alister peered down into the glowing light. He could see its source beneath the water. Then he thought he saw the shadow of something small cross over the light desperately swimming for its life, perhaps it was a mouse. Another shadow passed, this one was much larger, it could have been a rat or worse for it pursued the first shadow with relentless speed. Alister jumped up suddenly at the thought of rats. The others were standing rooted to the spot, staring at the far wall. There were huge red letters daubed across the wooden panels.
'ELDIRIAN IS DEAD DAREST THOU TO CROSS THE BRIDGE,' read the message. Sarah began to sob.
"Where's James?" She cried.
A faint wailing sound began to gather from beyond the far door. It became louder and louder, they thought they heard voices calling, the voices of the past, ghosts that had come to warn them. The wall in front of them appeared to shudder as if their eyesight had faltered. They wanted to run and escape but they couldn't move. Then as quickly as it had come upon them the sound went.
"This is a grave place," said Richard. "We should not pass that door, not if we value our lives."
"I agree!" Said Sarah, "But what about James?"
It was then that they noticed Tinker, pawing at the base of the door, she meowed pitifully.
"Now we know!" Said Lillian, "He's gone ahead, though I couldn't say where, we have to follow."
"What about the warning?" Said Richard.
"We can pay no heed to that, James didn't so why should we," said Lillian fearlessly.
"I say we go!" Insisted Alister.
"Well?" Commanded Lillian impatiently.
Richard and Sarah remained silent.
"I suppose we must follow," said Richard.
"Wait!" Cried Sarah, "If we must go then let us take the parchment."
They had forgotten the old piece of paper which remained on the table.
"I wonder why he didn't take it with him," said Lillian.
"Who knows!" Said Alister, "what's on it anyway?"
They unfolded the parchment carefully, several pieces fell into fragments as they lifted the flimsy paper.
"It looks like a map to me," said Richard.
"Then we must take it with us," said Lillian.
The children turned away from the table and made their way cautiously towards one of the doors in the far wall. To their surprise the chosen door was locked. Lillian used her key, it fitted and this time the door yielded. Nothing untoward greeted them on the other side.
"It's just an old house," said Richard, with much relief.
For a moment they all felt stupid.
"We must search every room," commanded Lillian.
This they did with much speed. Lillian and Alister scoured the upper floors whilst Richard and Sarah searched below.
"There's nothing here!" Stated Alister, as he and Lillian descended the stairs. The other two were waiting at the bottom.
"We have searched every where except in that room," said Richard. "The door's locked, there's probably nothing in it anyway."
Tinker sat at the foot of another door round the corner from the stairs.
"It must be the cellar," said Lillian. "Come on, that must be the way."
Once again she used the key.
Inside they found no dark steps to descend, instead it was just another dingy old room with nothing in except an old sideboard and a large marble fireplace.
"I don't understand," Said Lillian. "Where has James gone?"
Tinker sat staring at the huge fireplace. There was a large space behind it with a jet black board, or was it a wall? They were not quite sure. Suddenly there were strange calling voices from out of the gloom. They rushed for the door. It slammed shut in front of them. Sarah screamed, so did the boys. Lillian thrust the key into the lock and twisted it frantically trying to open the door. A fearful crackling sound came from behind them. The sinister neighing of a horse tore at their backs. They turned to see a roaring fire in the hearth of the fireplace. They backed up to the door in fear of what might come through the flames. Tinker leapt into Lillian's arms. the chill of something dreadful gripped their hearts which pounded with apprehension. A winged creature hesitated in the heart of the flames. It stared at them with its large round black eyes. The flames did not harm it. For a few seconds they saw its form, frail and feeble were its limbs, one of the painfully thin arms held a sparkling rod, the other arm it held up in front of them as though it were a warning. Now the onlookers felt no fear of the beast for its face was kind, yet fear was reflected in its eyes. For a few seconds longer it was poised in indecision. It turned and stared back into the dark behind it, as if the very thing that came up behind was almost upon them. It leapt out of the flames toward them. There was a blinding flash as the creature disappeared and in its place a small mouse scuttled across the floor and hid behind the sideboard. A small jewel rolled up to Lillian's feet. She stooped and picked it up. Then along with the others she was thrown up against the door as a hideous rider appeared in the flames. A towering black horse stifled the cowering fire as the rider, that it bore leaned forward. A black hooded figure lifted a black spear. They saw no eyes from out the hood yet they felt the evil that exuded with every breath. The horse rose up.
"You cannot pass the bridge of fire!" Came the sepulchral voice.
The flames all but died, then in one last defiant breath they soared to the ceiling and the rider was gone. The children sighed with relief after the sudden shock. Several minutes passed before they were able to gather some form of rational thought. By this time the flames were dying. Before they were able to speak the mouse scurried out from behind the sideboard and ran to and fro across the floor.
"It's looking for the jewel," said Lillian.
The mouse gave up, realizing the flames were dying. It scurried into the fire and once again the strange creature appeared. Anxious it looked around the room, then it saw Lillian holding out the jewel. A series of unrecognisable words came from the creature's mouth as it beckoned them toward the fire. Then it disappeared into the darkness beyond.
"We must follow!" Said Lillian, to the others' surprise.
She ran into the flames with Tinker in her arms and disappeared after the creature.
"Come back!" Shouted Sarah.
"What are we going to do?" Said Richard.
"We can't let her go alone," said Alister. "Come on!"
He rushed into the fire.
"Wait!" Shouted Richard, grabbing hold of Sarah, he pulled her in after.
The flames did not burn, they felt cold and tickled and within the blink of an eye, turned to wispy vines that hung down from above. They could see little of their new surrounds. A dull red glow held sway in the sky.
"Where are we?" Questioned Sarah, more curious now than afraid.
"Somewhere else," said Richard.
Alister had come to a halt ahead of them.
"What place is this?" He said.
"This can't be true, it isn't possible," said Richard.
Grey shadows glided across the sky.
"Look! There's Lillian," said Sarah.
A dark silhouette stood before two pillars of stone. The others rushed up to her.
"The bridge of fire," said Lillian.
Before them was a thin bridge that spanned a bottomless ravine, flames leapt from the walls and ascended either side of the bridge.
"Are we to cross then?" Asked Alister.
"We can't go back now," replied Lillian, "Our way back is barred, we must go on. Even if this Eldirian who ever he is, is dead, we must find James."
She placed one foot on the bridge, it moaned under her weight, yet she pressed forward undeterred. The others followed. As they crossed they felt a strange sensation. It was as if they had parted from their own world and were now entering a new one. With each step the fireplace faded and the dark shapes that made up the horizon ahead of them loomed ever large.

Now that you have read the first four chapters of 'A Window on Silver Dwelling', you may wish to order a copy of the book, so that you can finish off the story. To do so all you have to do is fill in the form below and e-mail the results.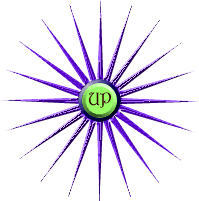 site hosted by bizarrefish copyright © 2003